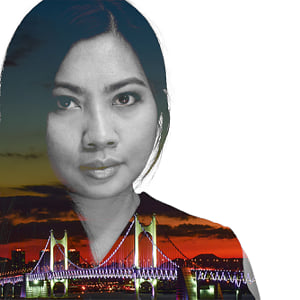 Laura Raymond
Biography
To read my blog, please visit www.lrphotog.net
Hello everyone! I am Laura Raymond of LR Photography. I am a photographer in Penang, Malaysia. My previous works has been largely been in Busan, South Korea and I'm looking forward to working with clients in Penang. I am originally from Sabah, so I also make regular trips there every year.
Meanwhile, I would make a yearly trip to Korea for photoshoots, so if you're interested to do pre-weddings, honeymoon, family photoshoot there, let me know.
My initial motivation was to go into serious portraiture photography without relying on my family as my only published works. What came next were just bonuses. My most favourite part of the job is being able to meet with people from all over the world in just one place and then giving them joy with their amazing photographs they can keep as memories for years to come.
As a big fan of interior design, I am also passionate about interior photography. It's a very different technique but I love the challenge of bringing life to what seems to be lifeless inanimate objects. I believe the kind of space you live in influence you as a person in time.
When I'm not taking photos, I cook, teach photography, travel, watch Kdramas, write and spend time with my family.
I am fluent in English and Malay. I do converse in basic Korean, nothing too difficult though.
Looking forward to see you and document your story.
Instagram ID: laurabusan Telephone number: +6010 383 1030 (Penang, Malaysia)
Contact